About
As-salamu alaykum, I have many beautiful jewellery items; order the jewellery in any color you want. I can arrange the delivery anywhere in Pakistan and Overseas. Please get in touch through an appointment, I will show you the jewellery and we can take your order too, In Sha Allah.
Alhumdulilah i have many designs
and different styles of jewellery items.
1-I have Kundan choker, necklace,malas,and earrings available.
I have many designs for bridal sets.
السلام علیکم ، میرے پاس مختلف قسم کے خوبصورت جیولری ہیں۔ جیولری کو کسی بھی رنگ میں آرڈر کریں۔ میں پاکستان اور بیرون ملک کہیں بھی ترسیل کا بندوبست کرسکتی ہوں۔ رابطہ کریں براہ کرم رابطہ کریں وقت بک کروا کر۔ ملاقات کے وقت میں آپ کو ویڈیو کال کے ذریعے جیولری بھی دیکها دوں گی اور ہم آپ کا آرڈر بھی لے سکتے ہیں ، ان شاء اللہ۔
Video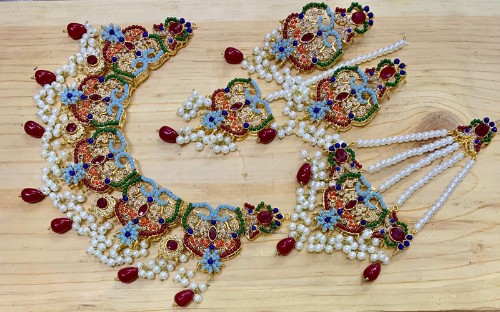 Listing created at Sep 4, 2021